Testimonies & Stories From Paul's Run
Hear from those who know Paul's Run best!
A Paul's Run Couple Shares Why They Chose This Welcoming Community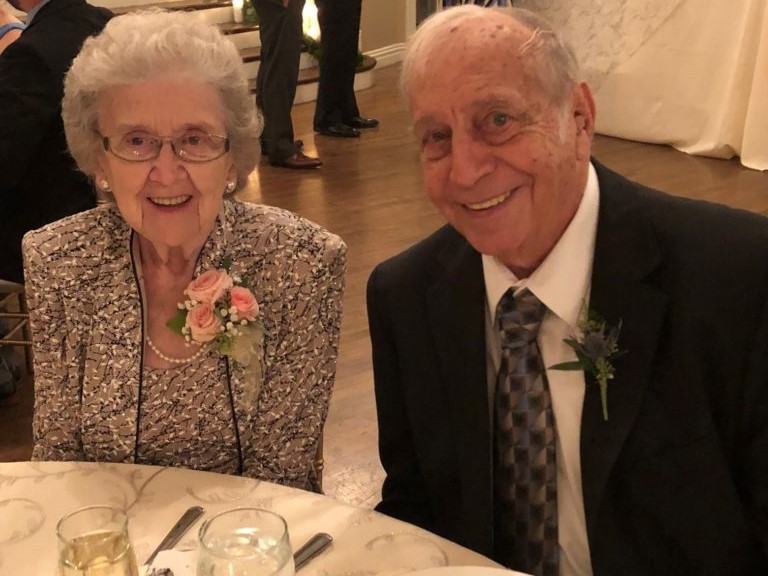 Marion and Louis D'Allago:
"Prior to moving to Paul's Run my husband and I lived in our two-story home in Northeast Philadelphia for 62 years. My kids were very concerned that we lived in a two story house by ourselves. For the past two years we had discussed finding a safer place to live, but never made the move. Safety was my family's main concern. And then when I was living in our previous home, I stumbled on the stairs and fractured my hip.
After breaking my hip I received rehab at Paul's Run. I was extremely happy with their care. We're in our late 80s and the fact that Paul's Run has so many levels of care assures us that my husband and I can stay together in the same place as we age. My children's minds are at ease now that we live here. Living by ourselves in that two story home wasn't safe for us. They know that at Paul's Run, we are taken care of and that help is here whenever we need."
– Marion and Louis D'Allago, resident couple at Paul's Run
Read the Full Story
---
Charlie Tells His Story Of Finding The Right Community for Caring, Friendship, and Compassion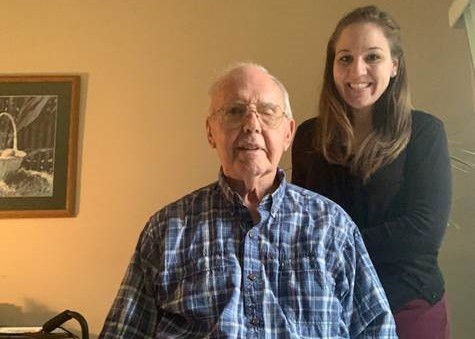 Charlie Sitler:
"My mother lived at Paul's Run about 20 years ago. She was always so well taken care of by staff. I would visit her here often and was always impressed. The staff here are just number one. They're the best.
Fast forward and as I got older and my wife passed away, I was living in my home alone for over 10 years. My children didn't want me to be alone. I moved to Paul's Run in August of 2020 and I've enjoyed getting to know the staff here and seeing them each day is really nice. My kids are really happy that I'm here. They know that I'm safe and that I'm taken care of by staff who really care about me. The word on the street is that there's no better place than Paul's Run."
– Charlie Sitler, resident at Paul's Run
Read the Full Story
---
Sharing A Passion for Food with Friends, Families, and Neighbors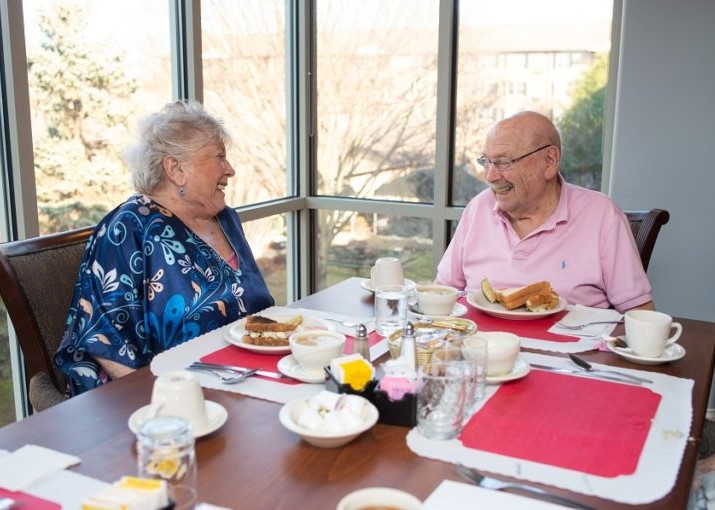 Bernie and Freda Samuels:
"My wife and I lived in a house in a 55+ community before moving to Paul's Run. There was just too much to take care of in that home so we began looking for senior living communities. When we were searching, Paul's Run was the best community by far. The food here is delicious. I'm a cook and used to teach cooking classes, so food for us was very important.
The staff here are also wonderful. Whatever we need they're happy to help and we just love that they are so willing to listen. They're very kind and they really care about the residents who live here. We're so happy that we live at Paul's Run."
–Bernie and Freda Samuels, residents at Paul's Run
Read the Full Story
---
Thanking Those Who Serve Our Community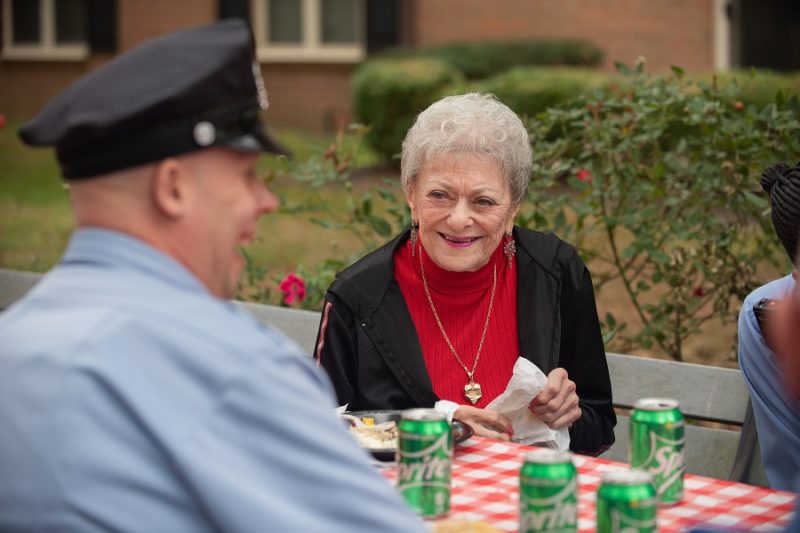 To show their gratitude, Paul's Run recently hosted a seasonal BBQ for local emergency responders who have made great sacrifices to protect their community. As firefighters and police officers help themselves to delicious cook-out food, they sit beside Paul's Run residents who thank them for their service.
Read the Full Story
---
What Gift is Greater Than Hope? Paul's Run Residents Make Gift Bags for Children at Abington Hospital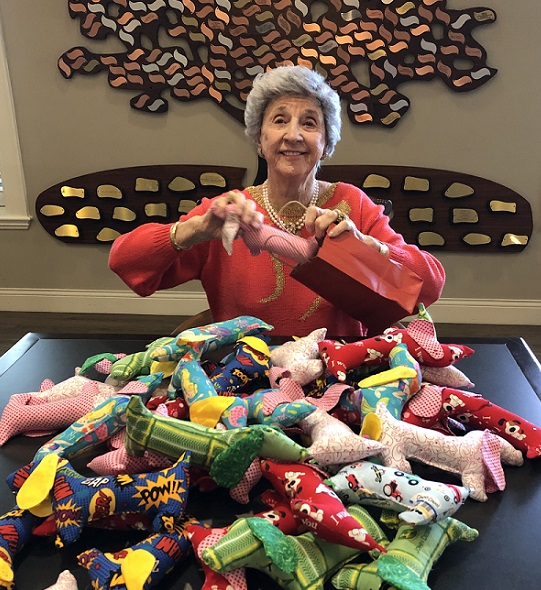 This project is part of an ongoing community service effort known throughout the Paul's Run community as "Homer's Heroes." Named after Paul's Run's beloved companion dog, Homer, this group dedicates themselves to leading philanthropic efforts that bring hope to others. Only in their first year since being founded, Homer's Heroes has certainly lived up to their name, and continues to be a rewarding way for residents to give back.
I hope the gift bags bring the children happiness. The stuffed animals will be a friend for them to cuddle.
– Val Lopez, resident at Paul's Run
Read the Full Story